Baumstrukturmodus | Linearer Modus
How to Enjoy White Collar on iPad?
03.09.2010, 09:22
sue wing
Junior Member


Beiträge: 2
Registriert seit: Sep 2010
Bewertung: 0
How to Enjoy White Collar on iPad?
I love White Collar! I love Neal Caffrey more (he is so handsome and cute in White Collar)! And what I love most is watching White Collar with my new sweetheart iPad in bed. Aha!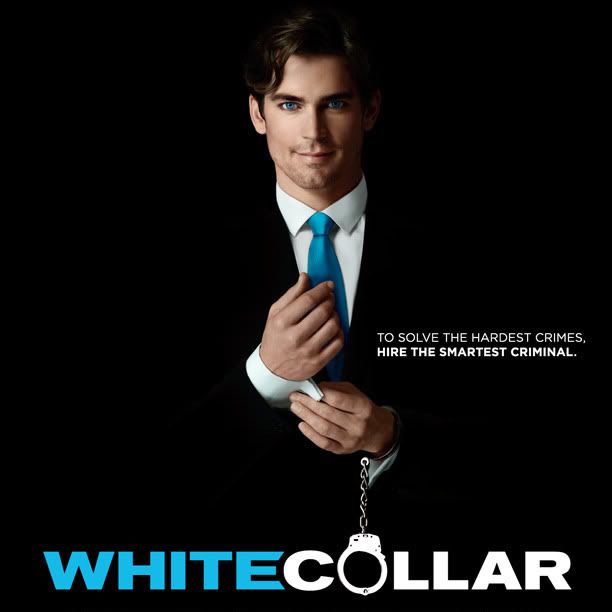 I guess there must be many White Collar fans and multimedia device users who used to watch movies or TV on hand, just like me. Well, here I would like to share the way I am using to convert White Collar TV shows to iPad and finally play the story on iPad.
As is known to all, Apple iPad only supports a few video formats, such as MP4, MOV and 3GP. And the videos played on iPad not only should be in correct format but also had better be with correct dimension, bit rate, aspect ratio, zoom mode, etc.
Don't be scared. I am not intending to introduce those video properties or tell the details how to configure them. What I will say in the following content will be very simple. Converting video and watching video at anytime anywhere are definitely easy to begin with.
So, what exactly the method is for transferring White Collar to iPad?
Just download and install a video converter which supports many input video formats and can convert video to iPad supported format.
I used to convert videos to MP4 format for my mobile phones with Sothink
Free Video Converter
, which really did a good job. And when iPad came out, I was glad to found that this free video converter software got big improvement: it can directly convert video in any format to iPad and converts videos twice faster. No need to set those dimension, bit rate, zoom mode, and whatever. It automatically does everything for you once you choose your output device. The whole process only takes 3 clicks and it converts videos in batch super fast.
Step 1: Add Files
Click "Add files" on the top tool bar, or simply drag and drop the videos into the video converter program.
Sothink Free Video Converter supports almost all video formats, including
AVI, MP4, MPG, MPEG, WMV, ASF, MKV, RM, RMVB, MOV, QT, M2TS, M2T, MTS, TS, M1V, M2V, M4V, DAT, VOB, MOD, DV, 3GP, 3G2, 3GP3, 3GPP, FLV, F4V, OGM, and H.264
. You may add more than one file to the program. It supports batch conversion. Even the videos imported are of different formats and dimension, Free Video Converter can still convert them following the same configuration.
Step 2: Choose "Video to iPad" Converting Profile
Go to the setting panel on the left. Click the drop-down arrow under "Encoding profile". There are several built-in profiles for popular end devices. Navigate to "iPad Video", choose "iPad H.264/AVC video".
You may also choose "iPad H.264/AVC HD 720p video", but it is for registered professional version only (Sothink Video Converter is completely free of charge and has the same functions and features as the professional version. The differences between the two versions is that Pro version supports more high definition H.264 videos resolutions up to 1080p and widescreen files output).
Anyway, I believe "iPad H.264/AVC video" is OK.
Step 3: Click "Convert" Button
Click "Convert" button on the top. I often set it auto "Shut Down" when conversion task is finished. It sets me free from waiting although it converts fast and I can still do something else and put the conversion behind.
Here is a tip for converting videos with Sothink Free Video Converter even faster:
Go to Tools -- Options – Encoding.
Sothink Video Converter supports multiple CPUs and multiple core CPUs, and supports concurrent conversion for multiple videos with high speed. Here under tab "Encoding", users may set the priority of the encoding process. Generally, low priority doesn't slow down encoding process, but makes the system more responsible when running encoding at background.
You may specify the number of files to encode simultaneously, which also means the numbers of core to use, from the drop down menu if there is more than one CPU core. As for threads number, it is another parameter for making encoding speed up. You may also click button "Advanced Settings" to set more detailed encoding parameters in the dialog appeared then.
I let everything be under default settings and I think it works great for me. However, you may try the fastest conversion and do many other customizations with this free video converter.
OK, when all conversion tasks are completed, you may find the output movies in the specified output folder. And then transfer the converted videos to iPad with iTunes.
The method I introduced is also suit for video to iPod, iPhone, PSP, Zune, PS3, Xbox 360, Wii, Google phones, and many more.
I hope it is useful and I will be very proud if there is someone uses my way to enjoy White Collar or other movies on device.
More information about White Collar:

The show is about a top notch con-man, Neal Caffrey (played by Matt Bomer), who is on probation from prison under the conditions that he helps the FBI capture other high profile criminals. The sub-plot of the show is that he is searching for his wife who has been kept away from him by an FBI agent Neal has yet to discover.
« Ein Thema zurück | Ein Thema vor »
Druckversion anzeigen
Thema einem Freund senden
Thema abonnieren